We have generated
In Gross Revenue for our Clients
We have driven
New Customers to our Clients
We have helped grow
Businesses to more than Double their Profit Margins
We have created $2,161,340,937 in Revenue for our Clients over the last 13 years.
Are You Positioned to Dominate 2023?
The Digital Marketing Landscape is Changing...
Search engine algorithms have changed dramatically over the last year. If you are not prepared to adapt to the changing market, you will be left in the dust by your competitors. See what's new, and what we are doing for our clients to make sure they are always positioned front and center on Google search and all other major search engines and directories.
Blazing Fast Websites
Search engines now more than ever are greatly favoring businesses that have super fast websites and lighting fast load times. Your slow website is holding you back from getting massive exposure online. Bridge City now offers website speed diagnostics and will make the required changes to ensure you meet these speed requirements.
Schema Markup Expansions
It is no longer enough to have a basic schema markup on your website. Google and other search engines now give priority to businesses that utilize multiple types of schema meta data. We are now providing all of our clients Local Business Schema, Google Maps Schema, and GEO MetaData. This three pronged approach will keep you ranking above the competition on all the major search engines.
Expanded Google My Business Profile
Does your Google Business Listing have Posts and Updates? How about all of your Products and Services attached to it filled out with keyword rich content? If not, you will find it difficult to compete online and rank above your competitors now that Google takes this into account when choosing who to rank well. Bridge City is now helping our clients get these sections of their Google Business Listing fully optimized to make sure you rank on the first page of Google for the services that you provide.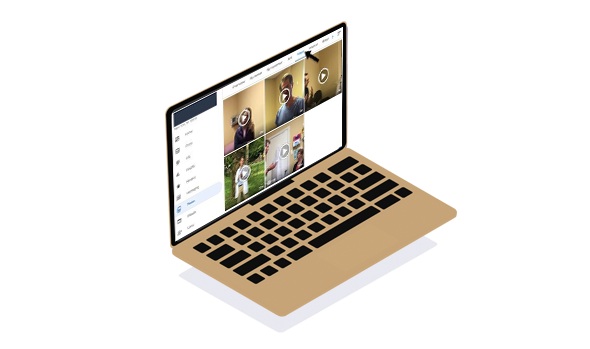 Google Business Listing Video
Google Business is expanding their video platform, and giving businesses who use it a big boost in the process. If you are not using video on your Google Business Listing you are missing out on a huge marketing opportunity. Bridge City is helping all of our clients create high quality videos and adding them to their Google Business Listing. Don't pass up this opportunity to rank above the competition and get more of the new clients you want.
Targeted Citations & Geo Tagged Images
Citations have been one of the highest priority items in a digital marketing package for many years now, but now there is a whole new way to use this process to further boost your Google ranking. Having industry specific directory listings coupled with Geo Tagged images attached to these citations has shown significant improvements in search engine ranking for the services you provide. All of our clients can now capitalize on this exciting new way to get more exposure for your business.
Are you effectively using these new marketing techniques in order to stay above your competition? Contact us now to get started, and start getting more of your best paying clients: (877) 328-6049
Average Revenue Increase For Our Clients
First 3 Months

First 6 Months

First Year

Second Year
Why Our Clients Love Us
My law firm had trouble getting any real traction on Google. After we hired Bridge City Firm everything changed for us. Their aggressive approach to creating a comprehensive SEO strategy for my specific areas of practice was an incredible investment for us.
Nick S, Lawyer
Thanks to the great team over at Bridge City Firm, we can focus on getting our jobs done, while they make sure we are getting found on the internet when people are searching for a landscaper. We have been very happy with the results, and the new website they made for us is really sharp.
Randall S, Landscaper
Online Marketing and Social media has always been a bit of a mystery to me, so I decided to hire Bridge City Firm after speaking with Nate in the customer care department. I was not disappointed. We are getting calls from people finding us online, and they even set us up with a beautiful new website.
Linda G, Insurance Agent
Bridge City made a huge impact on my bottom line. Within weeks of signing up they had us blowing up online and we started getting tons more customers coming in to the office. Search engine marketing is very powerful, and we are thankful to Bridge City for taking us along for the ride.
Alexander C, Chiropractor
Working with Bridge City Firm has been one of the best decisions I have ever made. They are informative, helpful and honest. Our website and listings are getting a lot of views, and we are >booking more appointments than ever. You get a lot for your money when working with this company. They go above and beyond.
Jason Z, Realtor
Bridge City Firm gets a glowing review from me! They over delivered on every aspect of my marketing package and I was impressed with how quickly they were able to get results. We were able to rank well for very competitive search phrases and the results have been very fruitful.
Amy D, Bookkeeper
Search Engine Marketing
Get Found Online by Potential Clients 24/7
Get powerful online exposure all over the internet with our Search Engine Marketing package. 90% of the world now turns to search engines when looking to hire professional services. Now more than ever it is critical to your business success that you are able to be found online for the services you provide.
Front Page Placement
Business Listings Management
Keyword Optimization
Monthly Link Building & Citations
See Pricing

IT Concierge
Unlimited Website Revisions and On Demand Technical Support
All clients of Bridge City Firm are enrolled into our IT Concierge program. This program grants you unlimited website revisions and gains you access to on demand technical support for any technical request you might have. Spend more time growing your business and less time on frustrating technical issues, let our IT Team be your very own personal Technical Support team.
On-Demand IT Support
Unlimited Web Design & Development
Web Hosting
Monthly Reporting
Cutting Edge Solutions
Our Search Engine Marketing packages have you covered across the board when it comes to getting found online. Wherever your potential customers are looking online for the services you provide, we make sure that you come up front and center. Maximize your online exposure now by partnering with Bridge City Firm.
Google Placement
Apple Maps Connect
Social Media
Bing Business Listings
Positive Reviews Distribution
Online Directory
Get Listed in 100+ of the Most Popular Business Directories
Don't miss out on a single potential client, wherever they are looking, we make sure YOU get found.
Leverage the power of our massive network of online directories today, and start growing your client base exponentially.
Compliant Websites That Convert Users in to Paying Customers
The IT Team at Bridge City Firm are experts in designing websites with incredible conversion rates. All of our beautiful templates and cutting edge custom designs are fine tuned perfectly to make sure you maximize the value of your online search traffic. All of our clients are given unlimited revisions, so that we may tailor your site to your brand, exactly how you want it.
Mobile Friendly
ADA Compliant
SEO Optimized
Fully Customizable
Chatbot
Get More Clients by Instantly Engaging With Online Visitors
Instantly connect with people searching for your services online, and quickly convert them in to a new client. Chatbots are a cutting edge new technology that uses AI to engage with visitors to your website, and moves them forward to utilizing your services. Automated helpful messages spark interest, and encourage potential clients to reach out to you.
Automatically Engage Users
Increase User Conversion
Gather Potential Client Information
Receive More Leads
Get More Clients with Social Media Marketing
Facebook and Twitter are two of the most powerful tools that any business, no matter what the size, can greatly capitalize on. Usage on these platforms is greatly increasing year after year, and it has never been easy to market your services to these users! Sign up for Bridge City Firms powerful Social Media Marketing package today, you will not be disappointed!
3.1 Billion people actively use Social Media
77% of all Americans are Active on Social Media
51% of all Americans check Social Media 3 or more times a day
A person is 50% more likely to trust your brand if you are active on social media
60% of Facebook users discover new companies on the platform
Get In Touch
Contact us today to find out how you can start getting more clients, and making more money, in as soon as a week.
Contact Information
3305 Main St Suite 215 Vancouver, WA 98663
(877) 328-6049